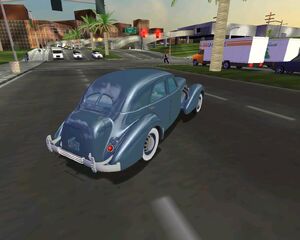 Shader Mod 2 Gold is a lighting and textures mod for Midtown Madness 2. It was created by the Midtown Madness 2 Brasil team and released on Midtown Madness 2 eXtreme on October 27 2007.[1]
The mod replaces many textures used in London and San Francisco and replaces them with more realistic alternatives, which may also appear in fan-made cities. More notably, the mod also reworks the lighting system the game uses, giving dramatically more realistic effects. This level of realism is particularly aparent when using highly-detailed cars, where the new system brings out the curves in stunning definition and detail.
Ad blocker interference detected!
Wikia is a free-to-use site that makes money from advertising. We have a modified experience for viewers using ad blockers

Wikia is not accessible if you've made further modifications. Remove the custom ad blocker rule(s) and the page will load as expected.