This section of the modding guide will tell you how to make headlights
Creating The Headlight Object
Edit
First off, we need to select the "Cube" tool in ZModeler
Now we are going to create a small cube from the front view of the vehicle
Name this cube "HEADLIGHT0_H:m" if it is the left glowball or "HEADLIGHT1_H:m" if it is the right.
Next, we want to move this cube to where the centre of the glowball will be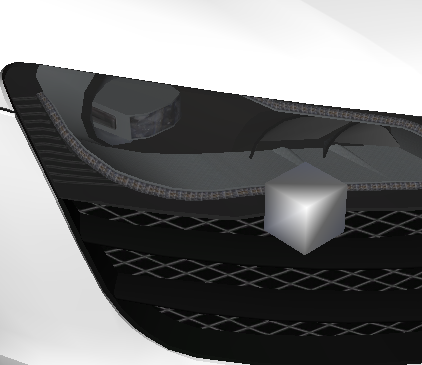 Final Preparations
Edit
To finalize this object for in-game use, goto Display > Center Axis, and click on it (Make sure SEL is off). The axis is now centered and it will work in game
To make a second headlight without repeating this procedure, copy this headlight, rename it to the appropriate name (HEADLIGHT0_H:m or HEADLIGHT1_H:m), and center the axis again.
Ad blocker interference detected!
Wikia is a free-to-use site that makes money from advertising. We have a modified experience for viewers using ad blockers

Wikia is not accessible if you've made further modifications. Remove the custom ad blocker rule(s) and the page will load as expected.