London is one of two cities featured in Midtown Madness 2, alongside San Francisco.
Background
Edit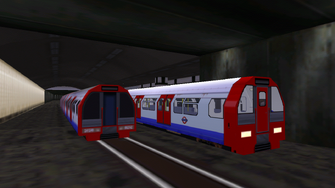 London is the capital of both England and the United Kingdom, and is located within the southeastern counties of The City and Greater London. London contains a total of 33 boroughs and is home to the famous River Thames. It is currently home to over 8 million residents. and it speaks over 300 languages. The London Underground, commonly referred to as the Tube, is the oldest and second longest metro system in the world. The system serves 270 stations. and was formed from several private companies, including the world's first underground electric line, the City and South London Railway. It dates from 1863.
Location in Midtown Madness 2
Edit
The London city depicted in Midtown Madness 2 is not identical to the real-life city, but does cover approximately the boroughs of Westminster, Paddington, Kensington, Lambeth and The City. Although Battersea is visible from across the river, it is not accessible without the use of the Drive On Water Mod.
Landmarks
Edit
Some landmarks depicted in Midtown Madness 2 are:
The Houses of Parliament (can be replaced with a more realistic model if London Mod 1 is used)
Westminster Abbey
London Bridge
The Tower of London
Lambeth North Station
Tower Bridge
St. Paul's Cathedral
Hyde Park
Admirality Arch
Angel Station
Bank Station
Buckingham Palace
Green Park Station
Wellington Arch
Royal Albert Hall
Hyde Park Corner Station
Albert Memorial
Kensington Palace
Trafalgar Square
Piccadilly Circus
Piccadilly Circus Station
Harrods
Nelson's Column
Marble Arch Station
Moorgate Station
Battersea Power Station
Westminster Station
Waterloo Bus Garage (Only with London Bus City V2.0)
London Eye (only with MM2 Revisited V3 or later installed, as it had not yet been completed at the time of the game's release)
Victoria Bus Station (only with London Bus City V2.0)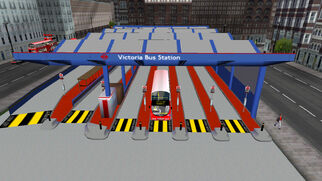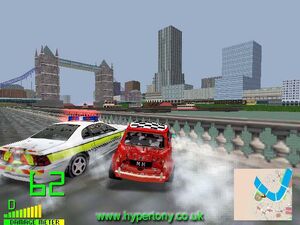 Ad blocker interference detected!
Wikia is a free-to-use site that makes money from advertising. We have a modified experience for viewers using ad blockers

Wikia is not accessible if you've made further modifications. Remove the custom ad blocker rule(s) and the page will load as expected.