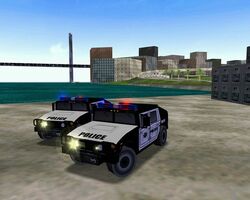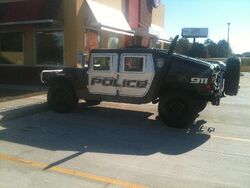 A police SUV version of the game LTV (Light Tactical Vehicle), nicely edited by CarLuver69. It has all the same main features of the default one plus the SF police paintjob, working sirens, complete damages and a new very nice dashboard. A cop mod for San Francisco is included. To try!
This vehicle can go to the Bank gate in Cops & Robbers gameplay mode. The included cop mod replaces some of the Ford Mustang Cruiser cops around SF, not all. A London police paintjob wasn't originally planned, but may be added later on.
Features:
Author:CarLuver69
Version:1.0
Type (Scratch or Convert):Modification
Ad blocker interference detected!
Wikia is a free-to-use site that makes money from advertising. We have a modified experience for viewers using ad blockers

Wikia is not accessible if you've made further modifications. Remove the custom ad blocker rule(s) and the page will load as expected.